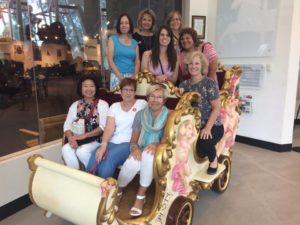 Join us for a ride! For more information on any of the following groups, please email : newwestsiders@gmail.com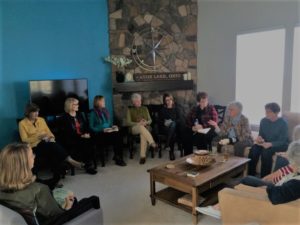 Book Club meets once a month. A list of books is chosen by the group's meeting in May, and        published in the newsletters monthly. The first half      hour is social, with small nibbles, and the remaining    time is book  discussion. All opinions are welcome!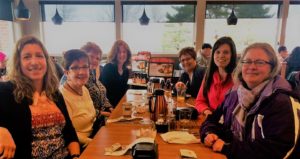 BREAKFAST CLUB  Come as you are…Come for coffee, breakfast, brunch, or just to chat. Please RSVP so that we can have a table large enough to accommodate us all.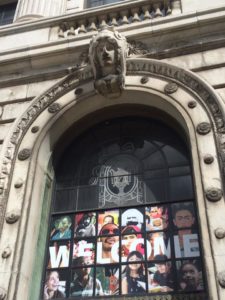 DISCOVER CLEVELAND 
This group meets once a month on different days and            times to explore points of interest in the Cleveland area. Even long-time Clevelanders are discovering new things.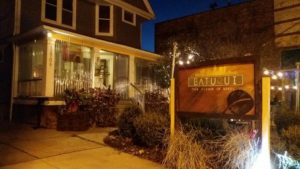 ETHNIC EATS      A group of ladies enjoying an evening out exploring different cultural foods found in our amazing Cleveland area.


GIRLS NIGHT OUT
A once a month evening get together where we can let down our hair and kick up our heels!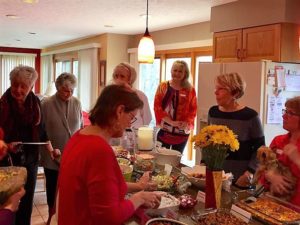 GOURMET GALS                                  You might debate whether we're gourmets or gourmands, but we're definitely a fun-loving, food-loving, adventurous group that likes to cook and try new things!  We share the cost of each meal as well as the effort involved.  Everyone takes a turn to be hostess or co-hostess. When it's your turn, you make the rules! It can be very gourmet and fancy or as casual as a picnic — your choice!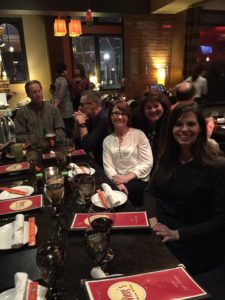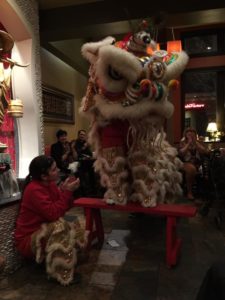 LET'S GO           An evening out for couples and singles planned by our Social Chairman where we can be enjoying the Cleveland's arts, events, restaurants, or even gathering in a member's home. (Pictured is the New Year at Vieng's)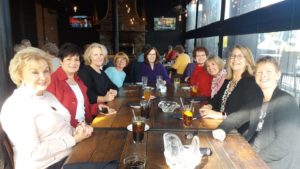 LUNCH BUNCH
We meet year round and visit local restaurants which are chosen by our members.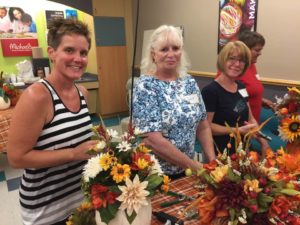 MAKE and TAKE                                                     Crafty members who gather to learn how to make a new creation either in a member's home or at Michael's Craft Store in Avon.
MOVIES & MUNCHIES
This group meets for lunch and a movie at around noon on the last Friday of the month.
NAME of the GAME
This once a month get together will allow us to play a different game each month. The hostess of the month will NAME which GAME we will play that month and select a date that works well for her schedule. A fun time is sure to be had by all!
WALK & TALK                                                                 
We get together to walk through areas of the Metro Parks, various neighborhoods, etc., to enjoy the scenery, the weather, the camaraderie, and to get some exercise. Sometimes we may even bring our dogs with us! Outings    will usually include or be followed by an optional meal (restaurant or brown bag), snack/dessert, and/or shopping.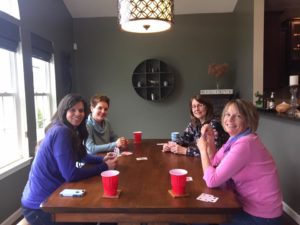 LADIES CARDS and COUPLES CARD GROUPS:
LADIES EUCHRE New players and players new to the game are always welcome!
LADIES BRIDGE
Ladies Bridge is developing an add-on group of novice players. Experienced players are also welcomed.
HAND & FOOT
Ladies Hand & Foot is a new group that meets twice a month. This game is similar to canasta. Learners and new players welcome.
MAHJONG/RUMMY
Ladies Mah Jong. This is not your grandmother's game! This is an easier version that uses mah jong tiles in a rummy-style game. Tables of four. Players put $5 in the pot. Winnings are distributed at the end of play. Anyone can learn! New members are always welcome.
COUPLES EUCHRE
New couples are always welcome. Singles, too, as subs are sometimes needed when one member of a couple is away. Always willing to teach and open to new members
COUPLES PINOCHLE
Couples take turns as hostess and provide dinner. Always willing to teach new players and players of all skill levels are welcome.